Volunteer Ballroom
7:30am
9:00am
Welcome to Day 2 and Woman of the Year Award Presentation
9:15am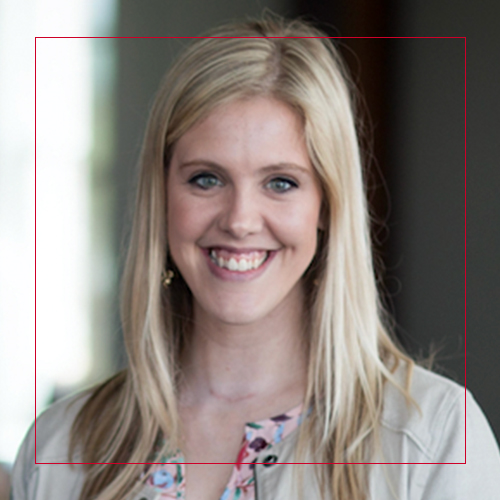 KEYNOTE:
Identifying Leadership Blindspots
Kara Noonan, Head of Sales @Dale Carnegie for TN, GA & FL
Leadership matters. While some leaders strive to create a culture of engagement from the top, others need to motivate employees daily to drive results. Regardless of level, most leaders "think" they're demonstrating the qualities of an effective leader, but the findings from a new study indicate otherwise. Our research found that: Only 17% of employees are satisfied in their job... and 45% of employees are planning on leaving their job in the next 12 months. Through a recent global employee study, Dale Carnegie identified specific areas where leaders are falling short — we call these "leadership blind spots." Join us for this engaging keynote, as we identify the leadership attributes that are critical to organizational performance and find out what you may be missing.
This Keynote Will Help You:
• Identify which leadership trends from our research may be impacting you
• Learn how your leaders can drive employee retention and satisfaction
• Uncover common leadership blind spots that may be undermining your culture
• Start to identify your leadership performance gaps
10:45am
Networking Break
Visit the Partner Tables!
11:00am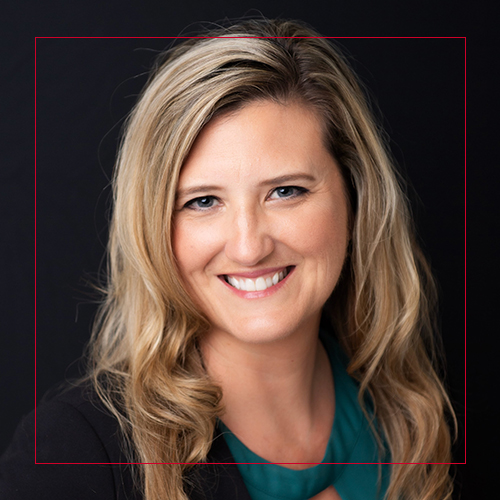 General Session
It's Never About the Money—It's So Much More!
Michelle Simms-Reiter, Founder & CEO @Strive Leadership Development
Maximize your potential, and your top talents, through understanding Performance Motivators. Based on the neuroscience of Needs-Based Motivation, Michelle has created a simple approach to maximizing the potential of leaders to recognize and learn how to operate in Emotional Leadership to create their ideal culture and achieve their goals. Leaders will learn concepts they can put into place immediately to positively impact their teams and their bottom lines, such as:
• A full understanding of the 6 Performance Motivators as the emotional drivers over dollars as decision makers in our careers.
• How the seasons of our lives determine our Performance Motivators and, therefore, evolve and shift over time.
• How to incorporate tools, and put them into use immediately, that impact the morale of our teams and generate improved culture, performance and loyalty in our companies.
• Actions that can be taken today that will set your company and team above the competition. These include specific ideas for implementation, as well as the option to utilize an online self-assessment at no cost, that can also be shared with their team members at their option, following the event.
11:35am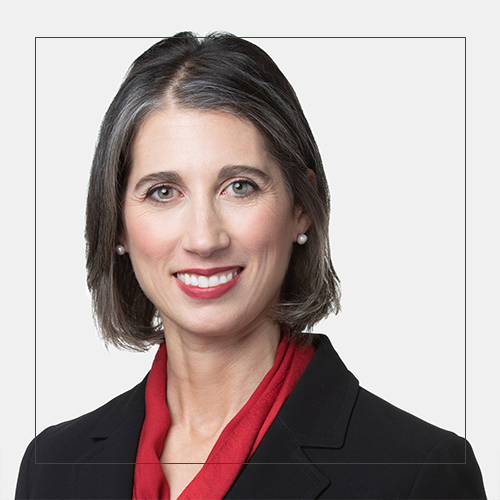 General Session
Negotiation Tactics and Training
Brenda Radmacher, Partner @Akerman LLP
We negotiate every day. We negotiate so many things–our job offers, promotions, contracts, working with others, our seat on a Southwest Airlines flight! However, many women still feel uncomfortable in their negotiation skills. Not only do many feel uncomfortable, there are studies and statistics that show that men out- negotiate women at least in some regard as seen in the gender pay gap. This interactive talk will focus on the 4 Step Plan to Negotiation (Assess, Plan, Ask, Package), and will walk each participant through negotiation scenarios.
12:05pm
1:00pm
Roundtables — Choose the Sessions That Are Right for You!
These fast-paced, peer-to-peer breakout sessions will delve into a variety of topics from the remodeling, commercial, and home building sectors.
Remodeling Roundtable Topics:
• "Order Taking" is Over, It's Time for a Marketing Refresh
• Staying Top of Mind with Clients After the Job is Done
• Communicating with the Cautious Client
• Establishing Ownership and Accountability in Your Team
• Winning Techniques for Video Marketing
• Building–and Executing–Better Systems and Processes
Commercial - AEC Roundtable Topics:
• How to Develop A-List Talent
• How to Lead, Influence, and Establish Credibility in AEC
• Team Leadership Techniques and Lessons
• Career Planning/Career Growth
• How to Win More Work for Your Firm: The Business Development Mindset
• Story Time: My Biggest Professional Challenge in 2022-23, and How I Overcame It
• Mentorship Strategies
• Finding Work/Life Balance in the Post-Covid Economy
• Building Your Personal Brand
Residential Roundtable Topics (Homebuilding and Remodeling):
• Putting on the Right Hat: Manager or Leader
• Developing Your All Star Team
• Effective Techniques for Managing a Team
• Leading With Your Personal Brand
• What Does Success Look Like on Instagram?
Homebuilding Roundtable Topics:
• How to Create a Customer-First Mentality Throughout Your Organization
• Building Your Confidence in a Competitive Industry
• Managing in Uncertain Times
• Creating and Maintaining a Strong Social Media Presence & Following
• How Can AI / ChatGPT Help a Builder?
• Current Design Trends
• Managing Expectations Among Today's Consumers
• Catering to a More Health-Conscious Consumer Base
• Industry Game Changers
2:30pm
Networking Break
Visit the Partner Tables!
2:50pm
Session #1: Choose the Track That is Right for You!
Remodeling Track / Ryman 1 Room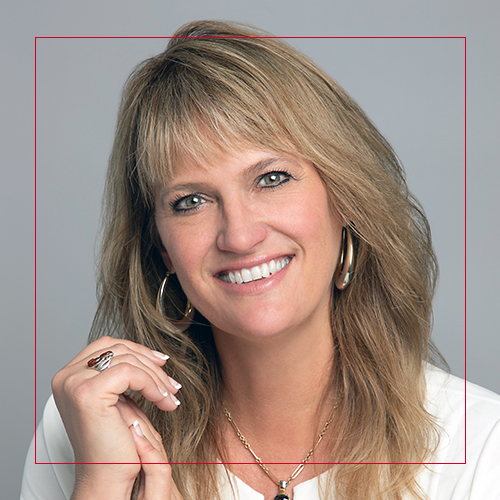 3 Tips for Avoiding Growing Pains
April Bettinger, Owner & Founder @Nip Tuck Remodeling
Every remodeler faces the same revenue plateaus, and it can be tough to plan for the next level while working in your current one. When do you invest in hiring new team members? How do you incorporate growth before it has happened? Bettinger will review three areas you need to master in order to grow smart.
Commercial - AEC Track / Bredesen Room
Lessons and Action Steps from Women in the AEC C-Suite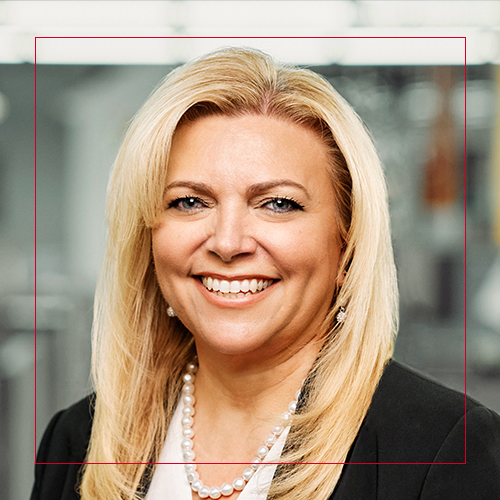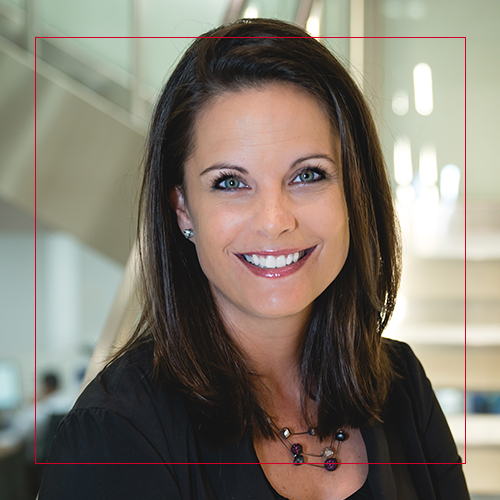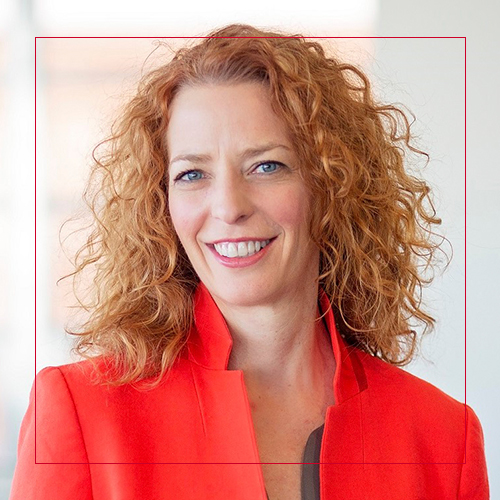 Panelists:
Kimberly Burkhert, CEO @Bala Consulting Engineers
Kelly Cantley, Senior Vice President @Bozzuto Construction Company
Lillian Gierling, Principal @Gensler

Moderator: David Barista, Editorial Director @Building Design+Construction
A panel of AEC firm executives will discuss a variety of timely topics, including:
• their career journey
• the single-biggest moment/decision in their career
• advice/lessons for growing your firm and advancing your career
• DEI initiatives at their firms - what's working, what's not
• how to develop A-list talent
• their outlook and plans for 2024 and beyond
Homebuilding Track / Volunteer Ballroom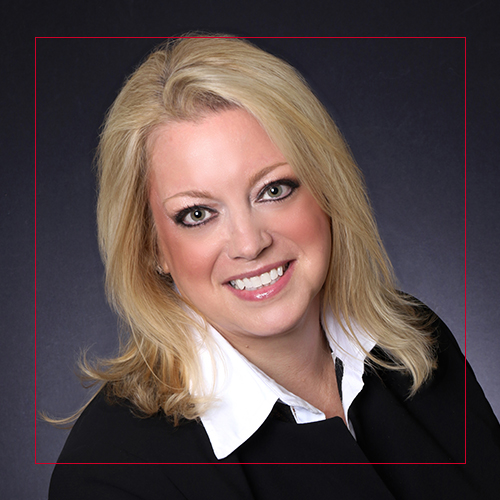 Building Success with EOS™—Focus on What Matters to Get More Done
Kimberly Mackey, Founder @New Homes Solutions Consulting, LLC
As women leaders in the building industry, we face our own specific set of challenges both at work and at home. It always seems like there is never enough time to get it all done. During this presentation, we will discuss how to break free from the vicious cycle of firefighting and reacting to issues that many leaders face. We will explore how to define clear roles and accountability for your team, putting the right people in the right seats and how to hold them accountable for clearly defined results. We will also delve into the six key components of EOS: Vision, People, Data, Issues, Process, and Traction. We will explore how to establish a clear vision for your business, hire and retain the right people, use data to make informed decisions, address issues head-on, establish clear processes, and measure your success as you grow systematically and sustainably. Join us for this exciting presentation and learn how you can start working on your business rather than in it.
3:25pm
Session #2: Choose the Track That is Right for You!
Remodeling Track / Ryman 1 Room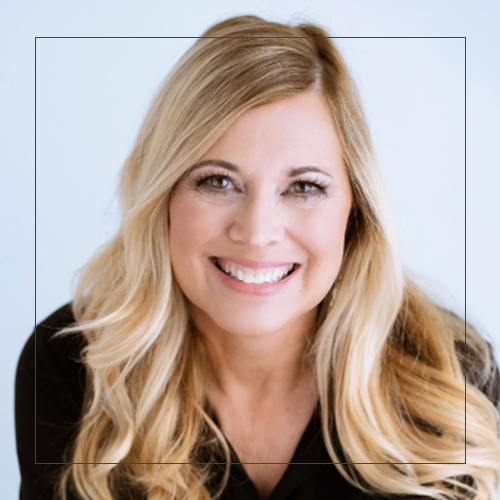 Create a Company Fire Drill: How to Prepare for the Unexpected in Your Business
Cindy Cipriani, Co-Owner & Design Team Coach @Cipriani Remodeling Solutions
A major recession. An office burning down. A global pandemic. Cindy Cipriani has experience navigating her company through 20 years of unforeseen circumstances. In this talk, she will share the musts for setting your company to survive—and thrive—through it all, from cross-training your team to purchasing the correct insurance to keeping cash reserves.
Commercial - AEC Track / Bredesen Room
Lessons and Action Steps from Women in the AEC C-Suite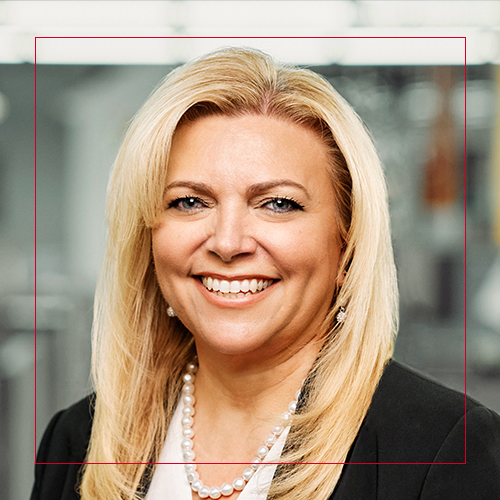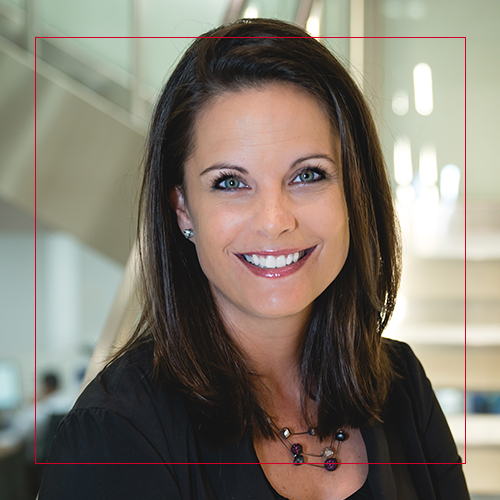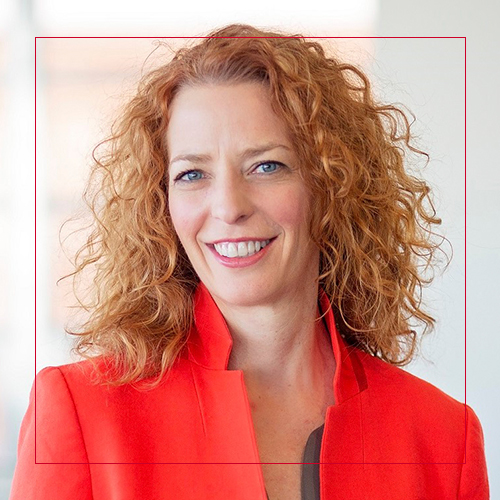 Panelists:
Kimberly Burkhert, CEO @Bala Consulting Engineers
Kelly Cantley, Senior Vice President @Bozzuto Construction Company
Lillian Gierling, Principal @Gensler

Moderator: David Barista, Editorial Director @Building Design+Construction
A panel of AEC firm executives will discuss a variety of timely topics, including:
• their career journey
• the single-biggest moment/decision in their career
• advice/lessons for growing your firm and advancing your career
• DEI initiatives at their firms - what's working, what's not
• how to develop A-list talent
• their outlook and plans for 2024 and beyond
Homebuilding Track / Volunteer Ballroom
Farm at Penny Lane: How a Homebuilder, a University and a Nonprofit Met at the Intersection of Affordable Housing and Mental Health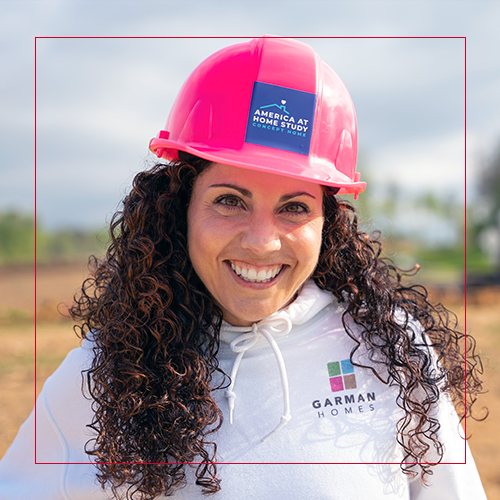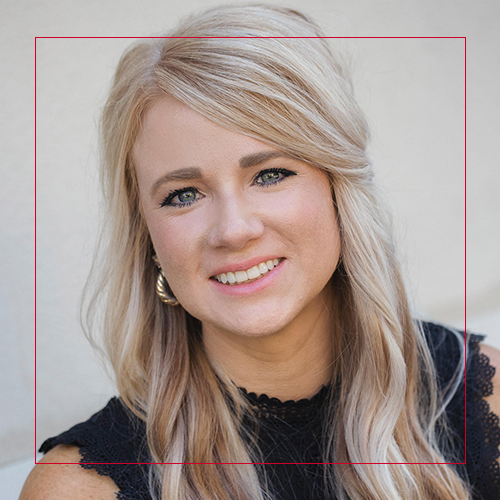 Panelists:
Alaina Money-Garman, Founder & CEO @Garman Homes
Emily Bosman, Product Manager @Garman Homes

The crisis of adequate affordable housing in most major housing markets is well known and plagues even the most dedicated home builders and developers. But what about affordable housing at its entry point? What about affordable housing for our most vulnerable citizens with complicating factors like serious mental illness and chronic home instability? Through a public-private partnership with XDS (a nonprofit social work agency), the University of North Carolina at Chapel Hill and Garman Homes, the Farm at Penny Lane endeavors to create a community of affordable housing for those most in need.
4:00pm
Session #3: Choose the Track That is Right for You!
Remodeling Track / Ryman 1 Room
Going Above and Beyond in the Client Experience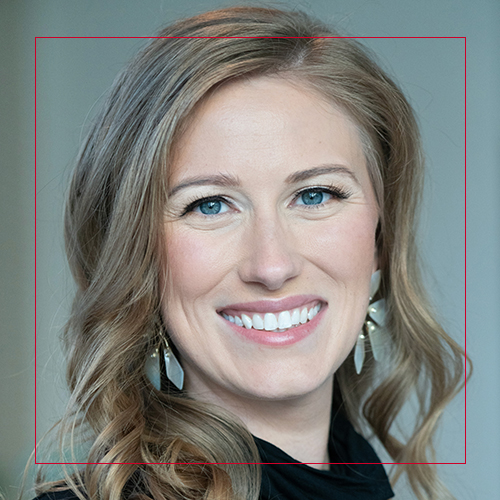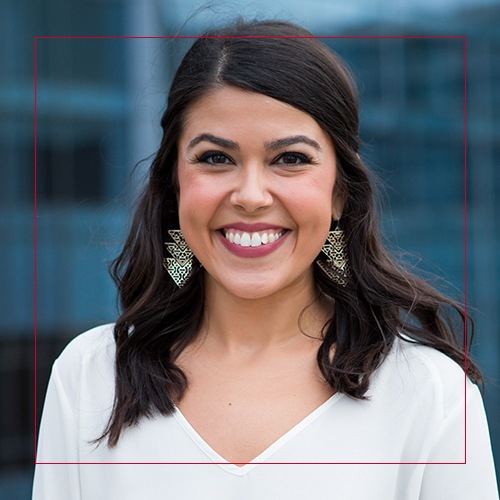 Panelist: Ashley Wainscott, Founder and CEO @Simply Home
Michelle Mullins, Co-Owner @Simply Home
Ensuring a customer experience that differentiates your business and wins creates repeat and referral clients starts with data, language, training, culture, and leadership. The owners of Simply Home, Ashley Wainscott and Michelle Mullins, will reveal valuable steps for ensuring that customer experience is clearly outlined and executed by every team member throughout a remodeling business.
Commercial - AEC Track / Bredesen Room
Equity Through a Shared Lens: How Two Firms Changed Company Culture with JUST Certification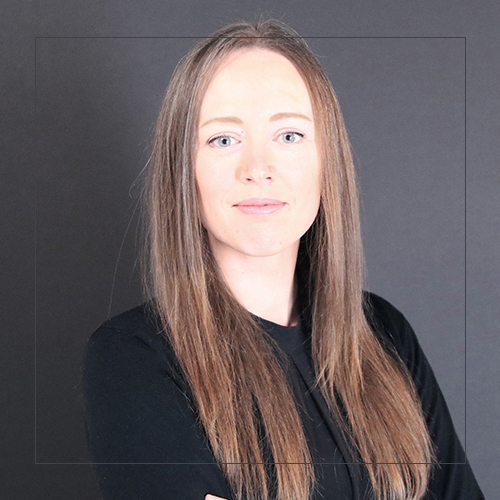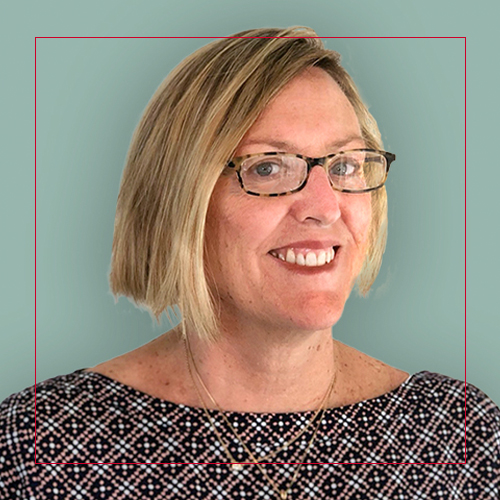 Panelists:
Laura Rushfeldt, Senior Associate @CBT
Christa Mahar, Principal @OJB Landscape Architecture
This presentation will offer perspectives from two distinct firms' journey to become JUST certified, an independent and transparent social justice declaration process. Organized through the International Future Living Institute, JUST is a voluntary program that seeks to measure social justice and equity policies through a common language keeping firms accountable for how they treat their employees. JUST works as a powerful measurement tool that has helped define and amplify company culture and human resources policies, programs, and practices.
In this session, we will review:
• The business case for pursuing equity
• The process for internal buy-in
• The organizational process for collecting data and analyzing policy
• Understanding the internal need and comparison with peer firms
• Impact of single location vs. multiple geographic locations
• Setting up targets for increased benchmarks and check-ins
• Areas for improvement and continuous feedback
• Policies, programs, and outreach as a result of the certification: an on-going process.
Meant as a learning tool for other firms seeking to open up a firm-wide dialogue on equitable practice, these presenters will share how difficult conversations around DEI topics have changed their company policies and culture, for the better. Finally, by sharing different and surprising outcomes in each firm, the presenters will discuss how JUST can be a platform for an expanded lens on building effective change within the larger building industry.
Homebuilding Track / Volunteer Ballroom
Your Culture and Its Influence on Your Profitability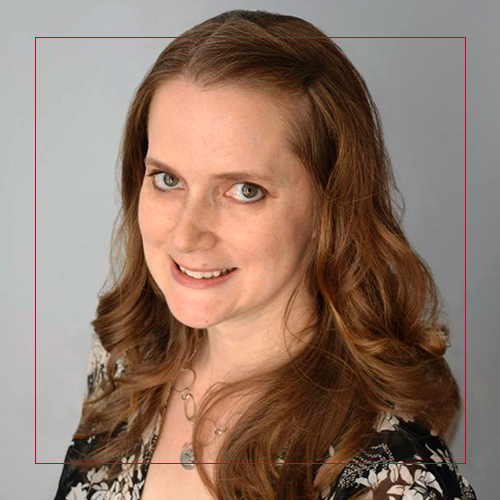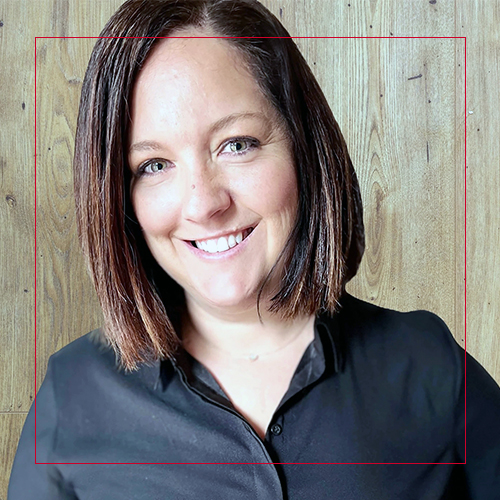 Panelists:
Dawn Dantzler, Vice President of Marketing and Customer Experience @Tilson Homes
Melissa Galland, Founder @DO&BE Agency
Our panel is made up of two strategic leaders with decades of experience within the home building industry, working both in-house and as consultants. Our prepared presentation will walk us through the complete homebuilding journey, including perspectives from the customer and team members. Reviewing processes and collecting the data from thousands of builds, from new-hire onboarding to the closing of the home, we will provide actionable insights that will help any builder improve their internal culture, customer experience, and profit margins. The presentation will include a printed checklist and supporting collateral for all attendees. If time allows, we will accept questions from the group.
Learning Objectives: Align your mission and values across all departments (from the first marketing message to building operations and beyond) to improve CX, EX, and your profit margin. Our real-life examples and insights from builders across the country will provide:
• Brand audit basics from your core values to your customer communications
• Internal communications strategies that will enhance your retention and recruitment efforts
• Journey mapping tips you can deploy without hiring a consultant
• Ideas on proven customer experience modifications anyone can make
4:35pm
Session #4: Choose the Track That is Right for You!
Remodeling Track / Ryman 1 Room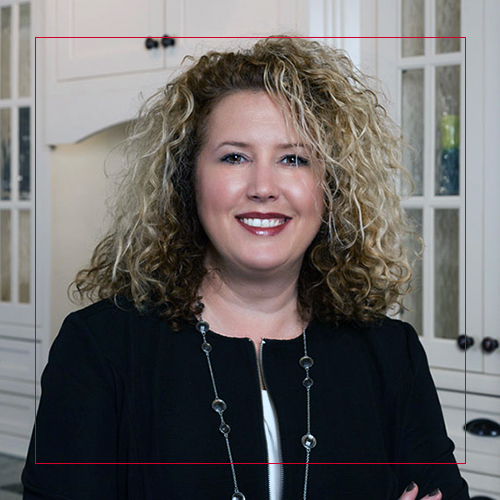 Aligning Your Team Around a Common Goal
Tanya Donahue, President & Owner @RIKB Design Build
Where there are mistakes, there is often misalignment, whether it's on a project, in company culture, or across departments. To create alignment and strong culture means your entire team unites under one common goal—and that starts at the top. Tanya Donahue says you can have all the parties and perks you think are important for culture, but if the leader doesn't match up, there's a disconnect. Learn more about what it means to be aligned, how to execute it, and how to disband the common culture misconceptions.
Commercial - AEC Track / Bredesen Room
There's No Going Back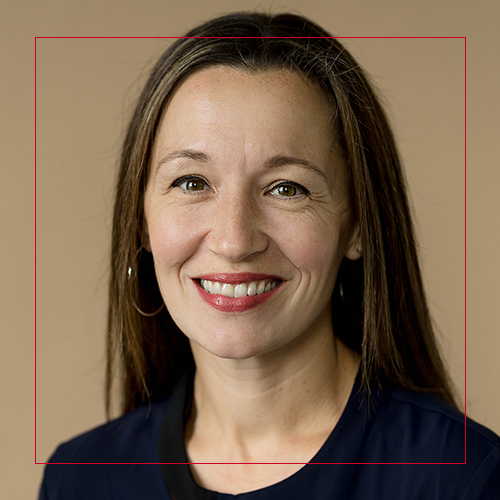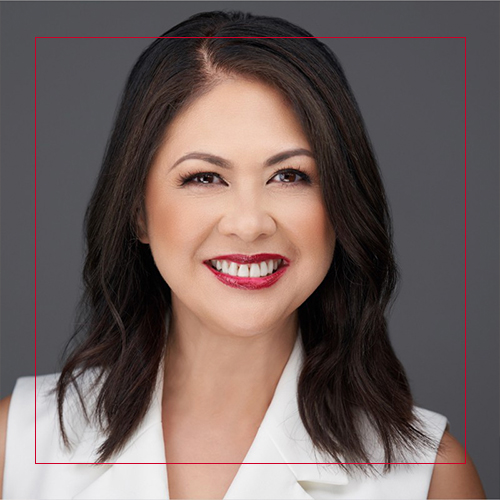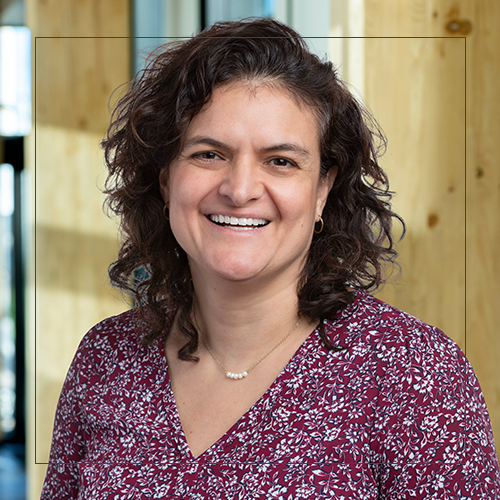 Melissa Anderson, Chief Operating Officer @Art Anderson;
Ivi Gabales, Director of Business Development @Glumac;
Sheryl Van Anne, Vice President & General Manager @Mortenson Construction
We're post-pandemic and we've accepted our new normal. What does that mean across the industry as we consider our office space, employee engagement, workforce, and retention? Join industry experts as we present information on the similarities and differences each field - architecture, engineering, and construction - is experiencing. What do we want to create when we consider this post pandemic world as a "clean slate"? Let's revisit curiosity, imagination, hard work, and ethics to help you and your teams achieve great things.
• Present findings from workforce survey on similarities/differences
• Present industry 'standards' on work (office) environments
• Offer opportunities for engagement and retention
Homebuilding Track / Volunteer Ballroom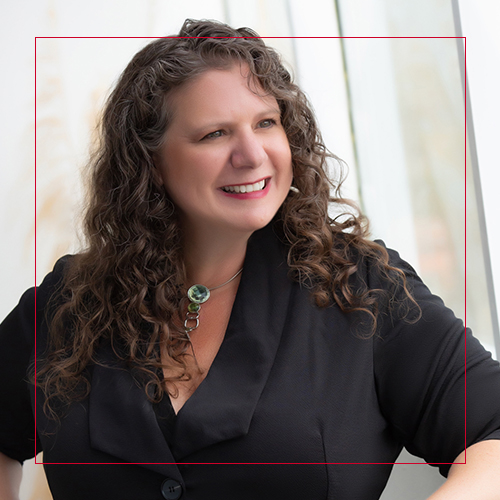 Growth Begins Outside Your Comfort Zone
Leah Fellows, Founder/President @Blue Gypsy, Inc.
When I was in college, I said to my best friend, "I don't ever want to look back on my life and say, I wish I had done..." This pushed me to become a solo traveler around the world, a sailboat captain, a dive instructor, a photographer, a writer, and for the past 14 years a business owner in the new-home building world, training people in the tiny niche of online sales. There were moments of doubt, and moments of not feeling like I knew enough or was enough, but I persevered. Whether it was teaching diving, sailing, or online sales training for new-home builders, or working as a mentor for my local home builders' association, I've helped many people push past their barriers and blocks, often outside their comfort zone, in order to grow and achieve their own success. Through stories and real-life examples, participants will take away several positive outcomes, to include:
• You don't have to be perfect to begin.
• When we find ourselves saying, "I can't," it really means, "I don't want to." The next step is to examine why.
• Everyone we meet has a lesson to teach us, learn from them.
• The only way to widen our comfort zone is to constantly push at our own self-imposed walls.
• Figure out that one big scary thing, and then go do it!
5:05pm
End of Day Wrap Up
Residential and Commercial Attendees
6:30pm
Offsite Networking Reception @Musicians Hall of Fame (Shuttle buses from hotel to event provided)
Sponsored by: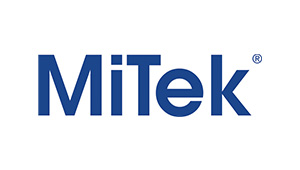 Join us for an interactive evening celebrating a diverse future workforce and the women that will help get us there.
She Built Foundation Launch
She Built Foundation is a 501c3 charitable organization, inspired by The House that She Built movement, designed to inspire students to gain skills and to explore careers in industries where women are under-represented, like construction.
Volunteer Ballroom
7:00am
8:00am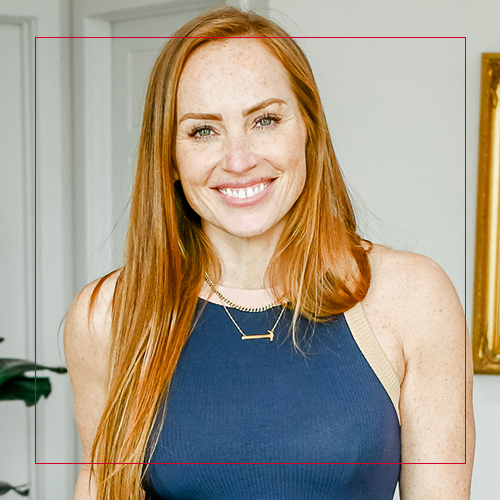 KEYNOTE:
How to Build Your Brand
Mina Starsiak Hawk, HGTV host of "Good Bones and Good Bones: Risky Business" and Co-founder/Owner of Two Chicks and a Hammer Residential Construction
We've all felt the pressure of balancing work, life, family, and our personal happiness. But pair that with growing a business and life can feel overwhelming. Being your best self doesn't end when you walk off the construction site at the end of another long day. Celebrity homebuilder Mina Starsiak Hawk will share her tips for living a healthier, happier, more sustainable life at work, at home, and everywhere else your personal journey takes you. From building her business to nurturing her family and marriage, Mina peels back the curtains to share the nitty-gritty of what it takes to make a chaotic schedule work in her world. You'll leave this session with tangible skills and ideas to be the best version of yourself at work and at home.
9:00am
Session #1: Choose the Track That is Right for You!
Residential (Homebuilding and Remodeling) Track / Volunteer Ballroom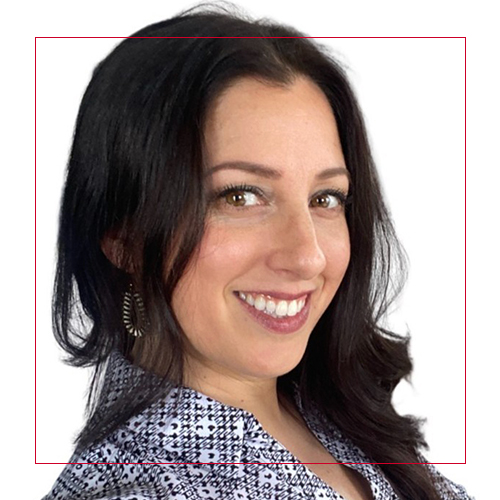 The Value of Mental Health Awareness for the Construction Industry
Mandy McIntyre, Owner & President @Level Up Consultants
When you think about jobsite hazards, physical risks are probably at the top of the list — an unprotected fall, an unmarked restricted zone, etc. But what about the dangers you can't see? Construction workers are statistically at a higher risk for mental health issues than virtually every other profession and have the highest suicide rates of all industries according to the Centers for Disease Control and Prevention (CDC) and the Substance Abuse and Mental Health Services Administration (SAMHSA). A 2020 study found that 83% of construction workers have experienced a mental health issue. This session will provide solid solutions and resources on the value of mental health awareness initiatives to provide safer job sites, a more profitable business, and combating the labor shortage by helping to attract, engage and retain your workforce.
Commercial - AEC Track / Bredesen Room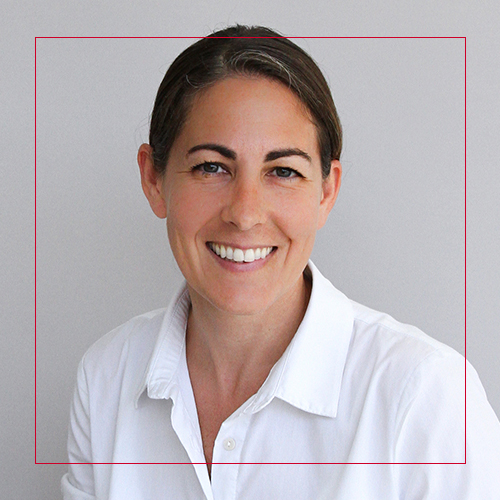 Lessons Learned From Teaching That Lead To Women's Success In Business
Courtenay Bauer, Founder/Principal @Verse Design LA
Courtenay Bauer taught architecture and visual design at USC, UCLA, and Southern California Institute of Architecture (SCI-Arc) prior to co-founding Los Angeles architecture firm Verse Design LA. Academic credibility led to the firm getting some of its first commissions. Education is the foundation for both student and AEC staff development. Courtenay implements lessons learned leading the classroom to firm operation, project management, contract administration, and client relations. Realizing that teachers often absorb as much as they impart, Courtenay applies the philosophy of meeting students where they are to successful firm management and growth. The same caring, heart-forward approach promotes continued development in students as well as AEC professionals. Personal development is a vital adjunct for growth in both the classroom and the office. Flexibility—specifically understanding cultural and generational differences—is a key to success in both student and professional development.
1. Gender equity is increasingly common in the modern college classroom but rarely directly translates into practice. Participants will learn techniques for helping younger female staff navigate the transition from the theoretical to the real world.
2. Techniques will be presented on ways women can get their points across at the right time by assessing the dynamic of the "group."
3. Participants will learn the balance between a bullish approach and when an alliance-forging approach more common in college is the best course of action.
4. Participants will learn ways to demonstrate expertise (teach), giving their voices more weight.
9:35am
Session #2: Choose the Track That is Right for You!
Residential (Homebuilding and Remodeling) Track / Volunteer Ballroom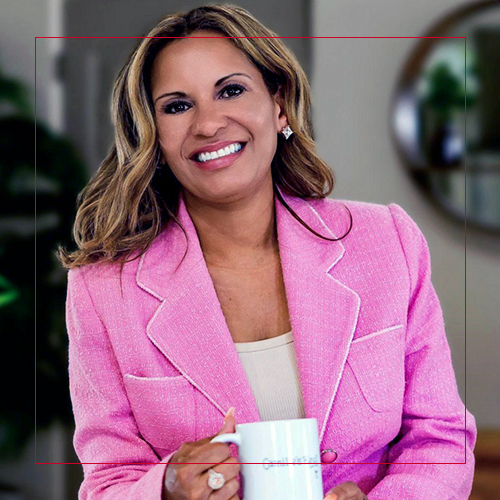 The End of the Sales Phase is Only the Beginning of Your Customers' True Service Experience!
Camille Jenkins, Customer Experience Consultant @Camille's Keys
Today's customers are demanding better service from the companies they choose to do business with. Delivering the best possible customer experience positions organizations to earn referrals and repeat business. The remodeler's dilemma, making the uncomfortable, comfortable. The builder's dilemma, combating buyer's remorse amongst the ugly process of new home construction. A culture of understanding, empathy and thoughtful leadership can take your company's reputation from good to outstanding. New home construction and home remodeling are customer-first businesses where we build the product in front of the client. Learning innovative approaches to managing this experience will transform your company into a referral machine. Industry veteran Camille Jenkins of Camille's Keys LLC will share years of experience in remodeling, warranty, managing the dreaded upset client and delivering an exceptional customer service. Obtain new keys to improve your customers' experience utilizing empathy and acts of caring, especially during the least comfortable phases of new home construction, remodeling, or remediation.
Commercial - AEC Track / Bredesen Room
Unlocking Thought Leadership at Your AEC Firm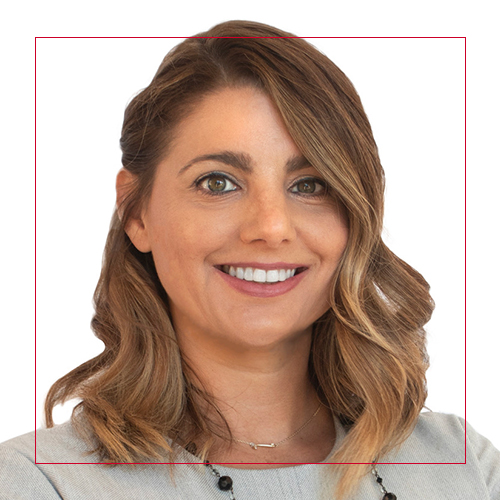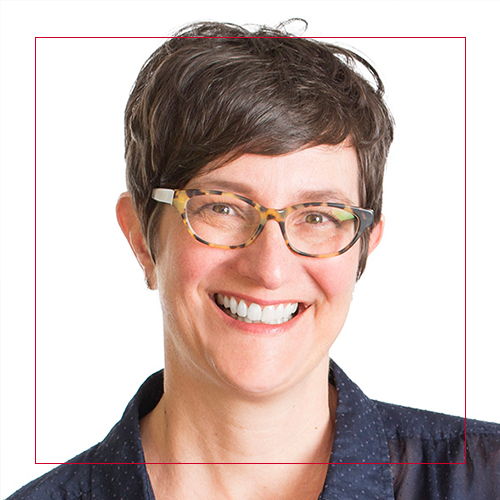 Panalists:
Jennifer Sebranek, Principal, Chief Marketing Officer @GBBN
Alyssa Brandt, Marketing Writer @GBBN
How many of us have been part of an initiative that went nowhere? All too often, thought leadership is such an initiative—so full of promise and good intentions—but never gets off the ground because of demands of day-to-day deadlines. How do you put in place a program that is manageable and trackable and shares a point of view? How do you get insights out of your head and onto the page, stage, or screen? GBBN Principal and Chief Marketing Officer Jennifer Sebranek and GBBN Marketing Writer Alyssa Brandt walk participants through the strategies and tactics that help amplify the voices of GBBN firm leaders at industry conferences, community events, and through GBBN's award- winning blog.
1. How to create a manageable, trackable framework for thought leadership
2. Speaking to clients through a point of view
3. How to move from thinking to doing
10:10am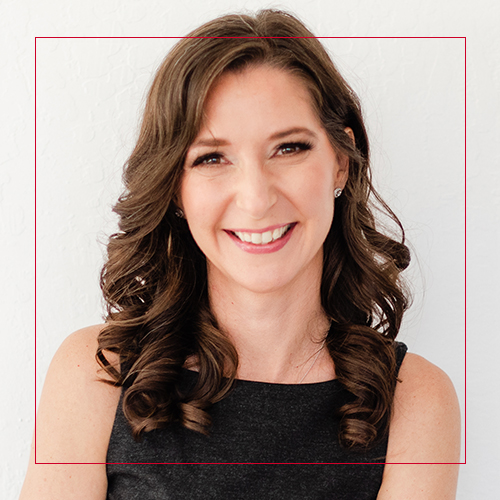 General Session
Leadership Development — Decrease Consumption, Increase Impact
Abbie Mirata, Founder @The Intrapreneur Project
With the thousands of books, coaches, podcasts and Ted Talks all around "leadership development," why do we continue to struggle to change our behaviors and grow into the leader we want to be? It's because we aren't engaging in Leadership Development, we are engaging in Leadership Consumption. Learning is not information, it's transformation. Abbie will show you the steps to take if you are really looking to change for the better, because if we want to be better, we have to do better.
10:40am
Giveaways + Conference Wrap-up